Mark Fairweather Tall
June
A new birth...
We are thrilled about our new arrival in the family. Bethia Joy was born in the early hours of Monday morning after a short labour. We got to the hospital at 2am and just over two hours later, Bethia was born. Some people have asked about the name. Bethia is of Hebrew origin and means 'daughter' or 'worshipper' of Jehovah.
Celebrate Weekend
Over the weekend of 7-9 June, Celebrate Norfolk once again took place. Its aim is to demonstrate and celebrate the many different expressions of Christian faith across the county. Transforming Norwich held our AGM as a part of this - the Bishop of Norwich was the guest speaker. You can read more about it here www.networknorwich.co.uk/Articles/358826/Network_Norwich_and_Norfolk/Partners/Transforming_Norwich/Call_for_Norwich_churches_to_stand_together.aspx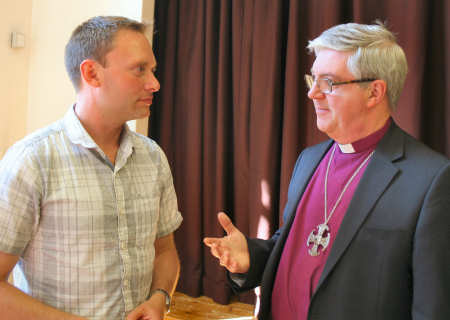 On the Sunday, NCBC led a closing act of open air worship outside the Forum. James was the speaker in what was an excellent time of sharing together.
---